The Forum is a regular meeting for older people to have a say about the things that matter to them. The Forum offers a chance to find out about different services available to older people and to help influence the way these services are delivered. It is also a good opportunity to meet people and enjoy a social gathering.
Following the successful launch in July 2012,  the Forum now meets regularly at Forum meetings every other month ….. not to mention other special events throughout the year!
You can also keep up-to-date on all our activities by reading our newsletter,  'The Voice' and you'll find booking forms on the same page.
Please note:

  
All our Forum meetings take place in St Paul's Church Meeting Room in Victoria Avenue (opposite Harrogate Library). Admission is £2 and includes refreshments and a raffle ticket.

We do not issue tickets for any of our events, unless otherwise stated on the booking form.
There are no refunds for non-attendence for the day trips.
 All bookings for the Lunch Club need to be received 

at least 4 days before

the date of the lunch please, to Suzanne Marsland  01423 560384.  Please book early, as numbers are rising. If you are subsequently unable to attend, please contact the organiser in fairness to the restaurant and other members.
Cheques should be made payable to 'HDOFF' (only).
Forum Events in 2020
April 14th               12.30pm       Lunch at Bistro Pierre, Harrogate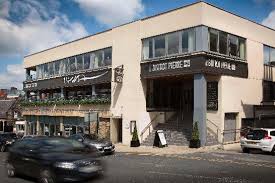 We regret that this event has been cancelled.
We are delighted to say that Suzanne Marsland has very kindly agreed to take over the organisation of the Lunch Club, with the help of Judy Moisey. So, to celebrate, we are going to one of the Forum members' favourite restaurants for lunch. To book a place, please contact Suzanne by telephone: 01423 560384.
Further Lunch Club dates will be announced in due course, in our newsletter and on this webpage. (Please see the notes at the top of this page).
April 15th             2 – 4pm         Day trip to Shibden Hall and Bankfield Museum, Nr Halifax
We regret that this event has been cancelled.
This is the first of the 2020 trips and, we will be visiting Shibden Hall, near Halifax, where the 'Gentleman Jack' television series was filmed. When we arrive we have time for a coffee. I am hopefully arranging a land train to take us up to the house for those who do not wish to walk up as there is a slight incline. There will be a talk before we go around the house. I have been informed that there are only stairs to the upper floor. When you have finished you will be able to have lunch in the Lakeside Cafe.
We will meet all together for the coach journey (10 mins) to Bankfield Museum at 2pm. They have a costume exhibition 'As seen on TV' which is new this year, as well as their own costume exhibition and further displays. There is a small cafe with light snacks and drinks if you wish to rest a while.   We will be leaving Halifax about 4pm.  £25.50 per person. Pick-up Knaresborough Coach Park 9.15am and Harrogate Libray 9.30am.
May 28th              2 – 4pm          Fashion Show (Tea & biscuits)   2-4pm  (The Hub, Knaresborough)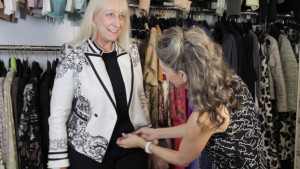 We regret that this event has been cancelled.
July 23rd              2 – 4pm          'Not for the Faint Hearted' – a talk by John Shackleton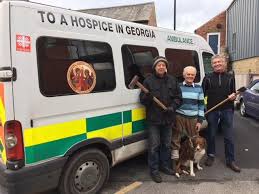 September 24th    2 – 4pm        'Warm and Well Fed'
November  26th    2 – 4pm         'Making the Most of Life'
Please note:   All Forum Meetings are held at St Paul's Church Hall, Victoria Avenue (opposite Harrogate library) unless otherwise stated.
Admission is £2 which includes refreshments and a raffle ticket.
To see previous events this year  ….. follow this link