The Forum is a regular meeting for older people to have a say about the things that matter to them. The Forum offers a chance to find out about different services available to older people and to help influence the way these services are delivered. It is also a good opportunity to meet people and enjoy a social gathering.
Following the successful launch in July 2012,  the Forum now meets regularly at Forum meetings every other month. Not to mention other special events throughout the year!
You can also keep up-to-date on all our activities by reading our newsletter,  'The Voice' and you'll find booking forms on the same page.
Forum Events in 2018
November 13th   12.30pm     Lunch at 'Ask Italian', 5 Albert Street, Harrogate
This will be a return visit for Forum members who enjoy Ialian cuisine. Please contact Margaret Smith on 01423 522005 to reserve your place. Please book early as numbers are rising; if you are subsequently unable to attend on the day, please contact the organiser in fairness to the restaurant and other members.
November 29th   2 – 4pm  Forum Meeting   'Safeguarding the interests of Older People'.  St Paul's Church Hall (opposite Harrogate Library)
Dr Lincoln Sargeant leads a team of public health specialists and works closely with communities and organisations across the county to assess the overall health of the population of North Yorkshire and monitors progress on improving health. His latest report is on Older People so we have invited him to come and talk about it. He is an excellent speaker, and will answer any questions put to him about public health.
We have also invited Karin Sedgewick who is a County Councillor for Middle Dales Division and also the North Yorkshire's Older People's Champion. Karin will tell us about her role, which she has only been in a year, and what it means to us the Older Person.
Admission is £2 which includes refreshments and raffle ticket.
December     6th               Christmas Trip  to York Castle  Museum and Christmas Market
This is an 'Old Fashion Christmas' at York Castle Museum. The Victorian Street is decorated in the traditional way, and the Museum is ready for Christmas. After the museum trip you can make your way into York (10 mins walk) were you can have lunch and browse the shopping area, Christmas market or anything else you would like to do or see in York. £10 per person to go to the Castle Museum, £5 for bus only into York. The booking form is in the October issue of 'The Voice'.
The coach will depart Harrogate Library at 9.30 am and York Place Knaresborough at 9 45 am. Leaving York about 4 pm for the return journey. If you would just like to take the bus into York and do your own thing there is a reduced price.
At this point, the Forum Committee would like to thank Knaresborough Lions very much for giving the Forum a grant towards the coach expenses.
December 12th      12.30pm     Christmas Lunch  at The Masonic Hall,  Station Avenue, Harrogate.   (Between the Odeon Cinema car park & the old Police Station)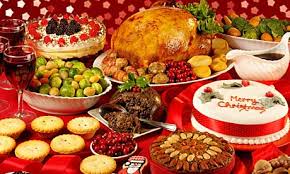 The Masonic Hall was hailed as a great success last year so we will once again enjoy Adam's Christmas menu. Please see the separate menu & booking form on the back page of October's 'The Voice' and return it with your cheque made out to HDOFF, to the address on the form by FRIDAY 30th NOVEMBER (or bring to the meeting on the November 29th). £20.00 per person (to include gratuity). 12 noon for 12.30 as usual.  Buses 1a,1b, and 1c stop outside the Cinema Car park & there is disc parking on Queen Parade opposite.
To see previous events this year  ….. follow this link
If you would like to see what we got up to in previous years, please follow these links:    2017   

2016

     2015     2014