Consumer rights
We are all involved in shopping – one way or another. Whether it is buying everyday essential goods, luxury items, presents or services (such as insurance policies or household repairs). Be it for pleasure or out of necessity, shopping can be satisfying or stressful. But what about when things go wrong? As a consumer, do you know what your rights are? Perhaps you feel that you are confident about getting redress when you return a faulty item to a shop, but what about if you made the purchase on-line? The Sale of Goods Act sets out your rights as a consumer and the responsibilities of the vendor. However, if you shop on-line, you have additional rights under the Distance Selling Regulations.
If you require further information about your rights as a consumer, please click here to find out what action you can take.
Debt
Debt is a common situation in the current economic climate. People in debt often find it difficult to discuss their problems due to fear and shame. However, no-one should have to deal with the problems of debt on their own. It is important to seek help, as housing associations and utility companies are among many organisations who are able to advise and support people who are in financial difficulties.
Organisations which can help include:    Citizens Advice     Money Advice Service     South Yorkshire Credit Union  For more suggestions of organisations who can help, please click here.
Also
Illegal Money-lending Team needs information about loan sharks in the area. Tel: 0300 555 2222   Text LOAN SHARK and lender's details to 60003    reportaloanshark@stoploansharks.gov.uk
Savings
Where possible, most people like to save money if they can. Even if you are claiming tax credits or universal credit, you could benefit from a Government savings scheme known as 'Help to Save'. This is a high interest savings scheme which gives a bonus of 50% on what people have saved over a period of four years. You can save from £1 to £50 pounds per month and you can make withdrawals whenever you like. To find out more about how the scheme works and if you are eligible, please follow this link.
Wills
Writing a will is important if you've got money or other assets and people you want to look after. A will is one way of ensuring that your wishes are honoured. Generally speaking, writing a will can be a straightforward process. Meanwhile, for others with businesses and trusts to protect, it can be quite specialised. In any case, the advice of a solicitor is important and some solicitors specialise in advice for the elderly.
Some people may hesitate to make a will because of the perceived cost involved. However, it need not be an expensive process, if you require a simple basic will. There are several organisations who provide will-writing services at a reduced cost and some are 'free'. There are also annual 'free will writing months' in October and March. Organisations who participate in these schemes include:
Unions              Some unions provide will-writing services for their members
Employers        It is worth checking if your employer is a member of a scheme
Charities           These include     Saga     Which?     Stroke Association     Cancer Research UK
UK scheme       Will Aid    (Will writing offer in November)
For further advice about wills contact:       Age UK               Money Saving Expert (MSE)
Discount schemes and moneysavers
North Yorkshire Fire Service     01609 780150   Offers advice and a risk assessment of your home, discounted alarms and a selection of devices for those who cannot hear conventional alarms.
Motability    www.motability.co.uk/     Get a car, powered wheelchair or scooter at an affordable price through the Motability scheme
Senior Railcard     www.senior-railcard.co.uk   This card entitles anyone over 60yrs to a discount of 1/3rd off rail fares across the UK.  There are also other offers from time-to-time. Currently you can apply for membership of the Gourmet Society and be rewarded by 50% off the price of dining in selected restaurants.
Senior Coachcard from National Express offers 1/3rd of coach fares.
Club 55     Transpennine Express offers discounted rail fares to those over 55yrs.
Passport  You are entitled to a free passport if you were born on or after September 2nd 1929. If you've applied for a passport since May 19th 2004, you could be entitled to a refund.
Insulation   The are schemes which offer grants for insulation and other energy-saving improvements to those on low incomes or receiving benefits. One example is the Health through Warmth scheme from RWE nPower.
B&Q     Over 60s are entitled to a 10% discount in store.
Spectacles     Several companies offer discounts on the price of spectacles for those over 60yrs. These include Optical Express    Boots and Specsavers
Boots Advantage Card      This card entitles over people over 60yrs to extra advantage points on toiletries, fragrance and cosmetics.
Medicines   If you need to buy medicines, bear in mind that it is much cheaper to buy generic medicines rather than branded ones. For example:     Paracetamol  19p    vs   Panadol  £1.58               Diarrhoea relief  80p   vs   Immodium  £3.41
TV licence     People over the age of 75yrs are entitled to a free TV licence. To apply call 0844 800 6790 and have ready your current TV licence number and National Insurance number.
English Heritage and the National Trust * offer a discount on their membership for those over 60yrs.   (*Conditions apply).
Other discount schemes    
There are lots of on-line discount schemes which vary in how
they operate. Some such as Quidco operate via a cashback system, provided you use its website to locate and purchase an item. Others provide voucher codes, which you can use on-line or print so that you can use them in store. The schemes cover a whole variety of services ranging from everyday shopping, through restaurant meals to week-end breaks and hotel bookings. Often you will need to register with the website and then you will receive alerts or newsletters advising you about the latest offers Here a just few examples:
Quidco     VoucherCodes    DealMonster     mySupermarket     Money Saving Expert (MSE)    Senior Discounts
Tax
At any stage in your life, it is important to ensure that you check your income tax code to make sure that you pay the correct amount of tax and make the most of any exemptions to which you are entitled. This is particularly significant for those who have just retired, had a changed in financial circumstances or for those who are entitled to benefits.
As with any financial matters, it is essential that you get expert advice. There are several organisations who can assist you including Gov UK,  HM Revenue & Customs,  Age UK,   Money Saving Expert (MSE) .
Don't forget to make the most of your savings by making the most of your tax-free allowance or by using tax-free saving schemes such as ISAs.
Benefits
If you are on a low income, you may be entitled to some benefit payments. Also if you are disabled you may also be entitled to payments or allowances. Examples of the benefits which are available:
Pension Credits     Savings Credit    Housing Benefit   Welfare Benefits (powerPoint presentation 2017)
Council tax support:   25% reduction for single occupancy  or  Tax reduction
Working age benefits:   Universal Credit      Incapacity benefit    Employment & Support
Tax credit:     Working tax credit
Disability benefits:     Attendance allowance    Disability Living allowance    Personal Independence payment     Motability, Road Tax    Blue Badge   TV licence   VAT reduction
There are also some other financial support schemes such as:   Bereavement payment   Funeral expenses scheme     Budgeting Loans scheme (DWP Social Fund)
Energy bill savings and allowances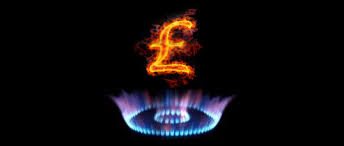 There are several ways in which you can reduce your energy bills. One of the obvious ways is to search for a cheaper provider and there are many websites and organisations which can help you do this, including: U Switch, Which? Switch
For those over 75yrs, or on a low income or receiving benefits there are allowances to which you may be entitled. Such as:   winter fuel payment   cold weather payment   energy saving improvements   warm home discount scheme  To see if you qualify, please click here
Retirement advice
Impartial advice is important when considering managing financial matters and retirement planning is no exception. Before seeking a personal advisor, the publication My Retirement: What do I need to know? may provide you with useful information and help you consider the options available to you.