As its name suggests, the Harrogate Easier Living Project aims to assist vulnerable and older people, in order to make life a little easier for them. The project provides three main services;
Help at home            providing help by doing maintenance tasks or odd jobs about the home and garden
Carers' time off          giving carers a few hours' break so that they can have time for themselves.
Opening doors          providing assistance to those with sensory or physical disability to go on short visits.
For further details please click here.
Communication aids
Blue Assist is for anyone who has difficulty getting their message across for any reason. Blue Assist provides a simple system that allows people to ask for help, to ask for something in a shop or to tell someone what they need.
Find out more, follow this link.

Friends of the Elderly have published 'A Short Guide to Social Media'. How to get started – a guide for older people who would like to get connected.
 Follow this link to access the guide.
Harrogate Talking Newspapers is a service which provides local news to those with communication difficulties. Follow this link.

NHS England's Customer Contact Centre launches British Sign Language service. British Sign Language (BSL) users are now able to get in touch with NHS England's Customer Contact Centre using a video call supported by a BSL interpreter. The new BSL service, operated by InterpreterNow, is available whenever the contact centre is open. The service can be accessed using a PC or laptop equipped with a webcam. A free app is also available for smartphone and tablet users. This technology will enable BSL users to communicate with us directly and independently – without having to rely on friends or family members.
Dementia friendly living
What can individuals do to improve the quality of life for people with dementia? When they Get Older have a produced an interactive house plan, which could help individuals identify possible hazards about the home and ways to minimise risks for people with dementia living at home.
Door-to-door Transport
Since the demise of the Little Red Bus, there is a need to establish Community Transport to replace the service. North Yorkshire County Council will provide transport for those needing essential services such as attending health appointments or getting shopping. The service will be for those who can't access the bus or don't have a service locally and there will be an eligibility process.
Bookings can be made Monday to Friday, between 10am-12pm by calling 0845 725282, and giving 24 hours' notice of your request.  
The Ripon & Rural Voluntary Car Driving Service is operated by Harrogate and District Centres for Voluntary Service (HARCVS) from Community House in Ripon. It provides transport for the elderly or disabled who cannot use public transport for journeys such as for healthcare appointments, shopping or to day centres. Contact 01765 603631 for more information. 
Telecare
Telecare can help vulnerable people live independently at home. The most well known form of telecare is probably the falls alarm, which is often advertised in magazines and other media. Worn around the neck, this is a pendant which has a button which can be pressed in an emergency to summon help. The button sends a signal to a sensor in a lifeline unit which is connected to the home telephone. When the lifeline unit is activated it alerts the call centre and the operator can arrange an appropriate response.
However, telecare can also provide a sophisticated system of monitors to provide optimal support for a vulnerable adult at home.  Among others these include: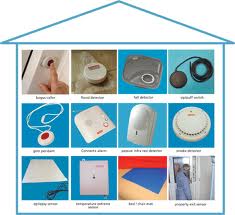 Smoke detector which can raise the alarm in case of fire
Bed or chair occupancy sensor which can detect whether or not someone has returned to their bed or chair.
Fall detector which will summon help if it detects a fall.
Flood detector which can identify an overflowing bath or basin.
In this video from North Yorkshire County Council, you can see some examples of this technology. (Please be patient while the video loads).
Utensils and equipment
There are lots of companies supplying utensils and equipment to suit a variety of needs. Some of these can be found under 'Aids to daily living' on the 'Companies & organisations' page. It is important to shop around as prices and quality vary. Personal hygiene products tend to be cheaper if bought in larger quantities from specialist companies, which usually have a wider range of products to suit your needs. For any equipment, bear in mind, that if you use a local company, you know that you can easily discuss any concerns you may have. Larger well-known companies may be more competitive on price: sometimes a product may be slightly more expensive, but the company provides a better after sales service or maintenance contract. Above all, whatever the product, it needs to be meet your needs and be safe and reliable to use.

Remember that you may be eligible for VAT exemption on your purchase. Also, for some equipment you will need a professional assessment of your needs.
Hiring equipment
It is also possible to hire equipment. If you need a mobility aid, such as a wheelchair, for a short period of time, the Red Cross may have one you could hire. Some companies will also supply riser/recliner chairs for short periods, such as for respite care, if the care home does not have one available.
If you need an ambulance to transfer a person from their home to a non-NHS facility, you can hire an ambulance from North of England Ambulance Service (Private hire). Contact  www.medical.eu.com    08708 554472
Food and nutrition
Harrogate Food Angels provide a freshly made hot meals on wheels home delivery service in the Harrogate area.
Tel: 01423 888 083 /  Email: info@hnha.co.uk   Follow this  link for further information
IT  Information Tachnology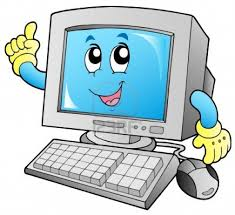 Free IT Support at Home for Disabled People
Help with computer systems, laptops, tablets and even some smartphones
Call the Freephone Helpline on 0800 269 545 (Freephone and Minicom). Just say what you need and Ability Net will try to find a suitable volunteer. They can't guarantee to find someone immediately, but will do all they can to respond rapidly. If you prefer not to use the phone, you can contact the Helpline by sending an email to enquiries@abilitynet.org.uk or request help using the IT Support Request Form.
Mental well-being
From time-to-time everyone can feel a bit 'down' and in need of cheering up. Mood-boosting books may help. 'Reading Well Mood-boosting books is a national promotion of uplifting titles, including novels, poetry and non-fiction'. For more information about the scheme follow this link.