October    18th                         Day trip to Ampleforth  College,  'Apple time!'
We had a wonderful day on the cider (tour) yesterday – the weather was just perfect for it.  Warm sunshine, lovely views & autumnal colours. Tea, coffee or apple juice on arrival, an interesting talk in the orchards & so many varieties of apples to try if we wished.  Amazingly the cider presses & bottling area took up little more than a shed the size of two double garages.  Lunch consisted of broccoli & Stilton soup with a huge wholemeal granary bread bun, followed by Yorkshire Tapas – ham, beef, pork pie, small sausages, gherkins, leaves, tomatoes & two types of cheese presented on a sharing board – all local produce & as much tea & coffee as required.  Bottles of apple juice, liqueur & apple brandy were available at a discounted price after sampling all of these with lunch.  Then it was on to the main building & Abbey for the rest of the afternoon.
October 9th     12.30pm   Lunch at Sasso's,  8 Princes Squre , Harrogate
This ndependent serves Italian home made dishes using fresh ingredients and always an enjoyable meal. Please contact Tania Brightmore on 01423 862290 to reserve a place.
October 2nd       2 – 4pm     Annual Tea Party celebrating Older People's Day  St Paul's Church Hall (opposite Harrogate Library)
A pleasant afternoon with entertainment from bell ringers.
Lovely afternoon tea with plenty of choice of savoury and sweet goodies.
September 27th   2 – 4pm   Forum Meeting  'Over 50 and looking fabulous'  at St John's Church Hall, Knaresborough
A great afternoon with several Forum members volunteering to be models and walk down the catwalk. Lots of lovely garments and accessories available for sale, as well as vouchers to be won in the raffle.
September 11th     12.30pm       Lunch at Ripley Castle Tea Room
Another popular venue via the Number 36 Ripon bus.  The friendly staff look forward to welcoming us again.  Unfortunately the free entry to the Castle Gardens, which has been enjoyed by several members for the last two years,  now only applies from October to Easter.   Concessionary price is £4.50 should you wish to enter.
August  23rd               Day Trip to Hardwick Hall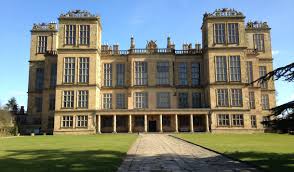 It was the formidable Bess of Hardwick who first built Hardwick Hall in the 16th Century and this year they are exploring the women of Hardwick from the redoubtable Bess of Hardwick to the forgotten servants. There is the Great Barn Restaurant for lunch and coffee, shops and plant sales.
August 14th     12.30pm   Lunch at Le Bristro Pierre, 15 Cheltenham Crescent, Harrogate
Another French resaurant which is popular with our members.  2 courses £11.95   3 courses £13.95.
July 26th         2 – 4pm     Forum Meeting    'Who's keeping us safe?' at  St Paul's Church, Victoria Avenue (opposite Harrogate Library)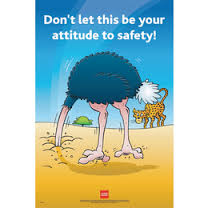 Helen Richardson, Community Safety Officer for North Yorkshire Fire and Rescue Authority, gave a really interesting talk highlighting the fire risks in our homes and out-and-about. Particularly interesting to hear about real life incidents in the district and get first hand advice of fire prevention. Unfortunately, Will Champion, Police Community Support Officer (PCSO) from Harrogate Police was unable to join her on this occasion due to an incident in the local district, but Helen rose to the occasion by answering all the  members'questions.
July 17th                       Day Trip to Shandy Hall
Following requests for a shorter trip, there will be a conducted tour of Shandy Hall, house, church and garden situated in Coxwold between Easingwold and Helmsley. Then we will go on to Helsmsley for some free time. Shandy Hall is a writer's house museum in the former home of the Rev. Laurence
Sterne in Cuxwold, North Yorkshire. Sterne lived there from 1760 to 1768 as perpetual curate of Coxwold. He is remembered for his novels 'The Life and Opinions of Tristram Shandy' and 'A Sentimental Journey Through France and Italy'. This is a lovely house (small but interesting).
We will then travel the short distance to Helmsley, where you can have lunch at the many cafes, go into the Walled Garden or Castle or just look around. £21 per person which includes entry to Shandy Hall, Gardens and Church.
Juy 10th     12.30pm      Lunch at Lucia Wine Bar & Grill, 3 Ripon Road, Harrogate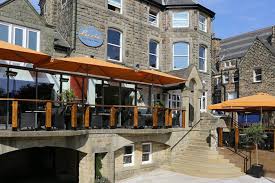 An extensive selection of Italian and Mediterranean dishes. We have had several requests for a return visit, as some members missed out on our previous visit.
Please book early, as numbers are increasing. If you are subsequently unable to attend, please contact the organiser, in fairness to the restaurant and other members.
June  21st                        Day Trip to Sledmere House and garden, Driffield, E. Yorkshire
Sledmere is a Georgian House and there is something about Sledmere which has captivated visitors for over 200 years. There is something for everyone including the Terrace Cafe for coffee and lunch. A tour of the house has been arranged for 11 am and a tour of the garden at 2 pm for those who would like one. If you just want to do your own thing that's fine. £24 per person including entry fee.
The coach will depart Harrogate Library at 8.45 and York Place,  Knaresborough at 9.00 am returning about 4.30 pm.
June 12th         12.30pm       Lunch at Cote Brasserie  5 Albert Street, Harrogate
Delicious, authentic French Cuisine. 2 courses £10.95     3 courses £13.50
Please contact Tania Brightmore on 01423 862290 to book a place
Please book early, as numbers are increasing. If you are subsequently unable to attend, please contact the organiser, in fairness to the restaurant and other members.
June 2nd          2.00pm                 Theatre Trip  to Fraser Theatre, Knaresborough
The Knaresborough Players are performing "The Importance Of Being Ernest" at the Fraser Theatre in Knaresborough, off the High Street. (Alleyway under the arch next to Tesco and close to the crossing).  We are organising a theatre trip.  A matinee starting at 2.00pm, concessions £8.
This is a new venture for us 'theatre trips', so we will see how it goes!
May 24th         2 – 4pm      Forum Meeting  'The Role of the Pharmacist' and 'Sepsis'  at  St Paul's Church, Victoria Avenue (opposite Harrogate Library)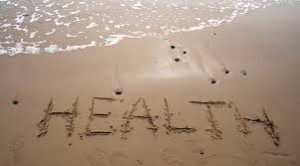 As our theme this year is 'Health and Wellbeing', the first presentation of this meeting, by Steve Collins (Community Pharmacist), will focus on the expanding role of the pharmacist with regard to treating minor ailments, medicine reviews etc. This will be followed by a presentation on the risk and recognition of sepsis by Dr David Earl (Harrogate Hospital).
Admission is £2 which includes refreshments and a raffle ticket.
May 8th           12.30pm      Lunch Club at The Dower House, Bond End, Knaresborough
Join us for lunch at this popular hotel. Easy to access via any of the No. 1 bus routes.
April 18th        Day Trip         Skipton Canal Cruise and Lunch
One of the members' favourite outings.
April 10th        12.30pm     Lunch Club  at All Bar 1
It was a good turnout for this lunch, considering the  weather – dark, dank and dripping wet.
A pleasant meal and convivial conversation to enjoy.
March 22nd    2 – 4pm    Forum AGM  at  St Paul's Church, Victoria Avenue (opposite Harrogate Library)
The AGM was followed by refreshments and a talk about 'Harlow Carr Gardens – Past & Present' by Andrew Willocks.
March 13th    12.30pm        Lunch at Graveleys restaurant at 8-12 Cheltenham Parade
Some people missed the previous visit to Graveley's as they went to Arley Hall. In March we will probably still be glad of comfort food! ,
Senior Citizen Menu ( includes tea/orange juice -coffee 50p extra) 2 courses £9.50  or  3 courses £11.50.
February 15th                        Day Visit to Boundary Mill, Colne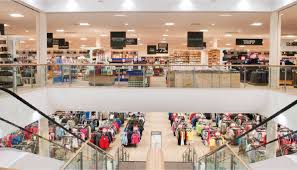 It's now more than a month since the festive season finished, so….. perhaps it was time for a little retail therapy. So we had a trip to Boundary Mill.  'Acres' of High-street fashion, homeware and electronic brands housed in a split-level shopping development, and we had a whole day to explore the potential. Not to mention the bargains.
February 13th   12.30pm   Lunch at 'Istanbul'   (Victoria Avenue, opposite Waitrose car park exit)
What a special lunch we had at 'Instanbul'. This restaurant is one of our favourites and we always enjoy their hospitality.
Superb food and wine at a very reasonable price. Great value for money.
January  25th    2 – 4pm     Forum Meeting   'Nidd Gorge and Bilton'  at St Paul's Church, Victoria Avenue (opposite Harrogate Library)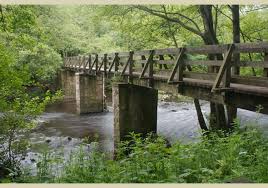 We thought we would start the year off with a lighter theme. Ray Barker's talk about Nidd Gorge and Bilton also included videos of the local wild life. It was a fascinating talk which lighlighted the different species of wild life to be seen in the area and how to identify their individual tracks.
In view of the proposed changes to NHS repeat prescription services, a representative of the local Clinical Commissioning Group (CCG) gave a short presentation on how these changes could affect older people in the district. The changes are designed to reduce wasteage of NHS prescription medicines and will be introduced as a trial in the Knaresborough district. Similar are being conducted nationwide.
January  9th     12.30pm         Lunch at William & Victoria   Cold Bath Road, Harrogate.
For the start of the new year, we returned to William & Victoria for some traditional British food with influences from around the world. It was great to meet up again after the festive season.