November  26th    2 – 4pm         'Making the Most of Life'    We regret that this event had to be                                                                                                         cancelled
October 22nd                              Day Trip to Markenfield Hall   Details to follow
September 24th    2 – 4pm        'Warm and Well Fed'      We regret that this event had to be                                                                                                          cancelled
July 23rd              2 – 4pm          'Not for the Faint Hearted' – a talk by John Shackleton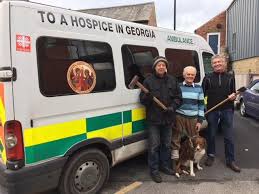 We regret that this event had to be cancelled.
May 28th              2 – 4pm          Fashion Show (Tea & biscuits)   2-4pm  (The Hub, Knaresborough)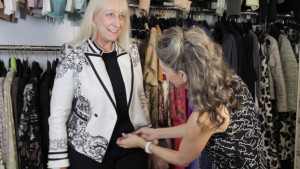 We regret that this event had to be cancelled.
April 15th             2 – 4pm         Day trip to Shibden Hall and Bankfield Museum, Nr Halifax
We regret that this event had to be cancelled.
This is the first of the 2020 trips and, we will be visiting Shibden Hall, near Halifax, where the 'Gentleman Jack' television series was filmed. When we arrive we have time for a coffee. I am hopefully arranging a land train to take us up to the house for those who do not wish to walk up as there is a slight incline. There will be a talk before we go around the house. I have been informed that there are only stairs to the upper floor. When you have finished you will be able to have lunch in the Lakeside Cafe.
We will meet all together for the coach journey (10 mins) to Bankfield Museum at 2pm. They have a costume exhibition 'As seen on TV' which is new this year, as well as their own costume exhibition and further displays. There is a small cafe with light snacks and drinks if you wish to rest a while.   We will be leaving Halifax about 4pm.  £25.50 per person. Pick-up Knaresborough Coach Park 9.15am and Harrogate Libray 9.30am.
April 14th               12.30pm       Lunch at Bistro Pierre, Harrogate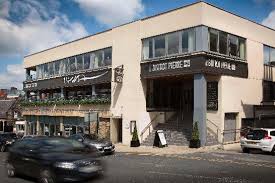 We regret that this event had to be cancelled.
We are delighted to say that Suzanne Marsland has very kindly agreed to take over the organisation of the Lunch Club, with the help of Judy Moisey. So, to celebrate, we are going to one of the Forum members' favourite restaurants for lunch. To book a place, please contact Suzanne by telephone: 01423 560384.
March 26th          2 – 4pm          'Commemorating Heroes' (CWGC)   talk by Elizabeth Smith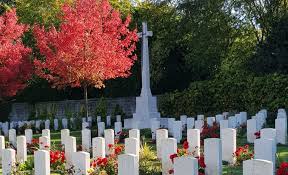 followed by A.G.M.
We regret that this meeting had to be been cancelled.
Our AGM will take place on March 26th following a presentation by Elizabeth Smith from the Commonwealth War Graves Commission (CWGC). Elizabeth travels around the country talking about the work of the CWGC which maintains all the headstones and memorials to the fallen of WW1 and WW2 throughout the world. As well as talking to groups and school children, she recently conducted two fully-booked Heritage Day visits to Stonefall Cemetery in Harrogate, which included the histories of some of the nearly 1000 air crew members who are buried there.
March 5th      1.30 – 3.30pm      Age Friendly Communities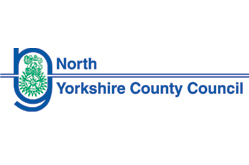 North Yorkshire County Council and partners have been working together to look at how North Yorkshire can become an age friendly community. This is an opportunity for you to have your say about improving the environment for all of us so that we can age in an age friendly community. For further details, please click Harrogate Age Friendly Community Planning Event (1)
February 27th      2 – 4pm           Beetle Drive  (cake and a cup of tea)    (£5)
The February trip will be a Beetle Drive!!  So this year we'll have a fun afternoon and play Beetle. Afterwards we will be serving a cup of tea and cake.
This will also be a fundraiser so please bring your friends and come along and support the Forum. There will be a charge of £5 per person for the afternoon. Contact Ann Hill 01423 861795
January 23rd   2 – 4pm              Médecins sans Frontières' (Doctors without Borders) talk by
Andy Dennis.   A great presentation about Andy's work with MSF and a                           humorous review of his fundraising activities.
'Best Foot Forward' talk by Barbara Lilley and Maxine Wrightson  (HDFT). Who knew feet could be so interesting! Lots of information and advice about footcare.