The Forum is a regular meeting for older people to have a say about the things that matter to them. The Forum offers a chance to find out about different services available to older people and to help influence the way these services are delivered. It is also a good opportunity to meet people and enjoy a social gathering.
Following the successful launch in July 2012,  the Forum now meets regularly at Forum meetings every other month. Not to mention other special events throughout the year!
You can also keep up-to-date on all our activities by reading our newsletter,  'The Voice' and you'll find booking forms on the same page.
Forum Events in 2018
July 26th         2 – 4pm     Forum Meeting    'Who's keeping us safe?' at  St Paul's Church, Victoria Avenue (opposite Harrogate Library)
August 14th     12.30pm   Lunch at Le Bristro Pierre, 15 Cheltenham Crescent, Harrogate
Another French resaurant which is popular with our members.  2 courses £11.95   3 courses £13.95. Please contact Tania Brightmore on 01423 862290 to reserve a place.
Please book early, as numbers are increasing. If you are subsequently unable to attend, please contact the organiser, in fairness to the restaurant and other members.
August  23rd               Day Trip to Hardwick Hall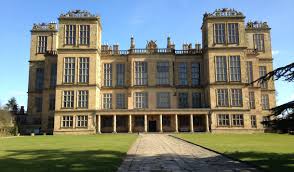 It was the formidable Bess of Hardwick who first built Hardwick Hall in the 16th Century and this year they are exploring the women of Hardwick from the redoubtable Bess of Hardwick to the forgotten servants. There is the Great Barn Restaurant for lunch and coffee, shops and plant sales.   £29 per person including entry. If you are a National Trust Member you will only need to pay for the coach £16.
The coach will depart from Harrogate Library 8.45am and York Place, Knaresborough 9.00am. Returning about 5pm. We will be having a comfort stop on the way. Please contact Ann Hill (01423 861795) to book a place.
September 27th   2 – 4pm   Forum Meeting  'Over 50 and looking fabulous'  at St John's Hub, Knaresborough 
This will be an open meeting consisting of a fashion show. Please note different venue. (If anyone would be willing to be a model?? Please let us know. No training needed!!!.)
October 2nd       2 – 4pm     Annual Tea Party celebrating Older People's Day   (Details to follow)
October                             Day trip to Ampleforth  College,  Apple time!   (Details to follow)
November 29th   2 – 4pm  Forum Meeting   'Safeguarding the interests of Older People'. (Details to follow)
December                        Day Trip     (Details to follow)
December                        Christmas Lunch     (Details to follow)
To see previous events this year  ….. follow this link
If you would like to see what we got up to in previous years, please follow these links:    2017   

2016

     2015     2014