The Forum is a regular meeting for older people to have a say about the things that matter to them. The Forum offers a chance to find out about different services available to older people and to help influence the way these services are delivered. It is also a good opportunity to meet people and enjoy a social gathering.
Following the successful launch in July 2012,  the Forum now meets regularly at Forum meetings every other month. Not to mention other special events throughout the year!
You can also keep up-to-date on all our activities by reading our newsletter,  'The Voice' and you'll find booking forms on the same page.
Forum Events 2017
December 12th            12.30pm             CHRISTMAS LUNCH at the Masonic Hall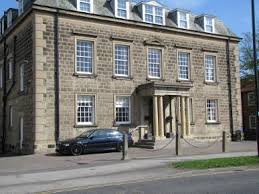 This year our Christmas Lunch will be held at The Masonic Hall, Station Avenue, Harrogate, (between the Odeon car park and the old police station)  at the usual time of 12 noon  for 12.30pm.
The catering team at the Masonic Hall has a reputation for excellent meals and the cost is slightly less than last year, so we hope this lunch will be a tempting start to your Christmas festivities.
The cost will be £20.00 per person, to include the gratuity. Please see Christmas Lunch  menu and booking form. Your menu choices  and cheques,( made payable to HDOFF) should be returned by Friday 1st December to the address on the form.   There is some parking around the Hall or disc parking on Queen Parade opposite. Buses 1a, 1b and 1c stop outside the Cinema car park.
Forum Events in 2018
January  9th     12.30pm         Lunch at William & Victoria   Cold Bath Road, Harrogate.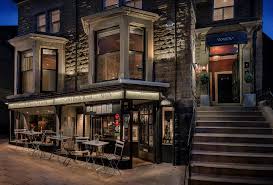 For the start of the new year, we return to William & Victoria for some traditional British food with influences from around the world.
2 Courses – £10.00 or à la carte.
Contact Margaret Smith on 01423 522005 to book a place. Please book early as numbers are rising; if you are subsequently unable to attend on the day, please contact the organiser in fairness to the restaurant and other members.
January  25th    2 – 4pm     Forum Meeting   'Nidd Gorge and Bilton'  at St Paul's Church, Victoria Avenue (opposite Harrogate Library)
We thought we would start the year off with a lighter theme. Ray Barker's talk will be about Nidd Gorge and Bilton and will also include a night study of the local wild life. We hope you will enjoy the talk. Come and join us. Admission is £2 and includes refreshments and a raffle ticket.
March 22nd    2 – 4pm    Forum AGM  at  St Paul's Church, Victoria Avenue (opposite Harrogate Library)
May 24th         2 – 4pm    Forum Meeting  at  St Paul's Church, Victoria Avenue (opposite Harrogate Library)
July 26th         2 – 4pm     Forum Meeting  at  St Paul's Church, Victoria Avenue (opposite Harrogate Library)
To see previous events this year  ….. follow this link
If you would like to see what we got up to in previous years, please follow these links:    2017   

2016

     2015     2014