The Forum is a regular meeting for older people to have a say about the things that matter to them. The Forum offers a chance to find out about different services available to older people and to help influence the way these services are delivered. It is also a good opportunity to meet people and enjoy a social gathering.
Following the successful launch in July 2012,  the Forum now meets regularly at Forum meetings every other month. Not to mention other special events throughout the year!
You can also keep up-to-date on all our activities by reading our newsletter,  'The Voice' and you'll find booking forms on the same page.
Forum Events in 2018
May 8th           12.30pm      Lunch Club at The Dower House, Bond End, Knaresborough
Join us for lunch at this popular hotel. Easy to access via any of the No. 1 bus routes. We suggest that  the bus stops at the bottom of Knaresborough High Street might be more convenient for some than the Henshaws & Mother Shipton's ones. To book a place please ring Margaret Smith 01423 522005. Please book early as numbers are rising; if you are subsequently unable to attend on the day, please contact the organiser in fairness to the restaurant and other members.
May 24th         2 – 4pm      Forum Meeting  'The Role of the Pharmacist' and 'Sepsis'  at  St Paul's Church, Victoria Avenue (opposite Harrogate Library)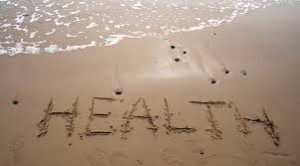 As our theme this year is 'Health and Wellbeing', the first presentation of this meeting, by Steve Collins (Community Pharmacist), will focus on the expanding role of the pharmacist with regard to treating minor ailments, medicine reviews etc. This will be followed by a presentation on the risk and recognition of sepsis by Dr David Earl (Harrogate Hospital).
Admission is £2 which includes refreshments and a raffle ticket.

June 2nd          2.00pm                 Theatre Trip  to Fraser Theatre, Knaresborough
The Knaresborough Players are performing "The Importance Of Being Ernest" at the Fraser Theatre in Knaresborough, off the High Street. (Alleyway under the arch next to Tesco and close to the crossing).  We are organising a theatre trip.  A matinee starting at 2.00pm, concessions £8. If anyone would like to go, please ring Ann Hill, 01423 861795 to book a place. Cheques shuld be made payable to HDOFF. After payment, Ann will book the tickets.
This is a new venture for us 'theatre trips', so we will see how it goes!
June  21st                        Day Trip to Sledmere House and garden, Driffield, E. Yorkshire
Sledmere is a Georgian House and there is something about Sledmere which has captivated visitors for over 200 years. There is something for everyone including the Terrace Cafe for coffee and lunch. A tour of the house has been arranged for 11 am and a tour of the garden at 2 pm for those who would like one. If you just want to do your own thing that's fine. £24 per person including entry fee.
The coach will depart Harrogate Library at 8.45 and York Place,  Knaresborough at 9.00 am returning about 4.30 pm.  Please contact Ann Hill 01423 861795 to book a place.
July 17th                       Day Trip to Shandy Hall
Following requests for a shorter trip, there will be a conducted tour of Shandy Hall, house, church and garden situated in Coxwold between Easingwold and Helmsley. Then we will go on to Helsmsley for some free time. Shandy Hall is a writer's house museum in the former home of the Rev. Laurence
Sterne in Cuxwold, North Yorkshire. Sterne lived there from 1760 to 1768 as perpetual curate of Coxwold. He is remembered for his novels 'The Life and Opinions of Tristram Shandy' and 'A Sentimental Journey Through France and Italy'. This is a lovely house (small but interesting).
We will then travel the short distance to Helmsley, where you can have lunch at the many cafes, go into the Walled Garden or Castle or just look around. £21 per person which includes entry to Shandy Hall, Gardens and Church.
The coach will leave Harrogate Library at 9.15am and York Place, Knaresborough at 9.30am returning about 5.00 pm. Please contact Ann Hill (01423 861795) to book a place.
July 26th         2 – 4pm     Forum Meeting    'Who's keeping us safe?' at  St Paul's Church, Victoria Avenue (opposite Harrogate Library)
August  23rd               Day Trip to Hardwick Hall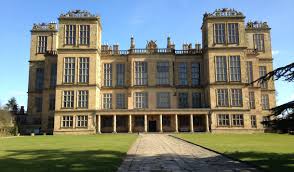 It was the formidable Bess of Hardwick who first built Hardwick Hall in the 16th Century and this year they are exploring the women of Hardwick from the redoubtable Bess of Hardwick to the forgotten servants. There is the Great Barn Restaurant for lunch and coffee, shops and plant sales.   £29 per person including entry. If you are a National Trust Member you will only need to pay for the coach £16.
The coach will depart from Harrogate Library 8.45am and York Place, Knaresborough 9.00am. Returning about 5pm. We will be having a comfort stop on the way. Please contact Ann Hill (01423 861795) to book a place.
September 27th   2 – 4pm   Forum Meeting  'Over 50 and looking fabulous'  at St John's Hub, Knaresborough 
This will be an open meeting consisting of a fashion show. Please note different venue. (If anyone would be willing to be a model?? Please let us know. No training needed!!!.)
October 2nd       2 – 4pm     Annual Tea Party celebrating Older People's Day   (Details to follow)
October                             Day trip to Ampleforth  College,  Apple time!   (Details to follow)
November 29th   2 – 4pm  Forum Meeting   'Safeguarding the interests of Older People'. (Details to follow)
December                        Day Trip     (Details to follow)
December                        Christmas Lunch     (Details to follow)
To see previous events this year  ….. follow this link
If you would like to see what we got up to in previous years, please follow these links:    2017   

2016

     2015     2014