Previous events this year
August 8th         Day trip to Arley Hall and gardens in Cheshire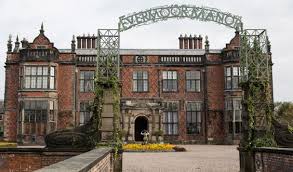 Arley Hall is one of the most interesting and attractive stately homes in the North West. The elaborate ceilings and oak panelling, impressive fireplaces, intricate stained glass and beautiful contents are not the only features which make Arley Hall so special. The gardens overlook a beautiful park with a great variety of style and design and an enormous range of plants. These award winning gardens, developed over the last 250 years by successive generations of the same family, are amongst the finest in the UK.  There is a restaurant which caters for lunches, snacks and afternoon teas!
August 8th              12.30pm             Graveleys Fish & Seafood Restaurant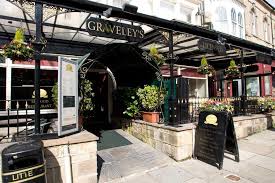 This fish & seafood restaurant at  8 Cheltenham Parade, Harrogate is a favourite with Forum members. We had the opportunity to try the new Summer menu (& admire the beautiful hanging baskets).   It was also the occasion to celebrate a special birthday for one of members.
July 27th      2.00 – 4.00pm       Forum Meeting at St Paul's, Victoria Avenue, HG1 1EL  (Opposite Harrogate Library)   'Getting Around'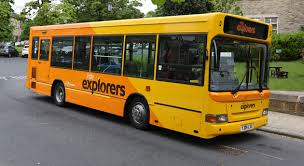 At this meeting, we discussed transport issues and looked at ways of getting out and about. We invited representatives from the bus companies, Harrogate Borough Council, North Yorkshire County Council, Happy Wanderers and a taxi company to outline the services they provide and participate in the discussion.There was a 'Question Time' panel which provided a lively debate, particularly about bus services in the Harrogate district.
It was interesting to find out how the various agencies aim to provide a fairly comprehensive transport network which accommodates people with mobility problems.
July 11th         12.30pm           Lunch at 'Sasso'
We made a return visit to this Italian restaurant at 8-10, Princess Square, – traditional, cooked to order Italian food.
June 13th           12.30pm         Lunch at 'Cote'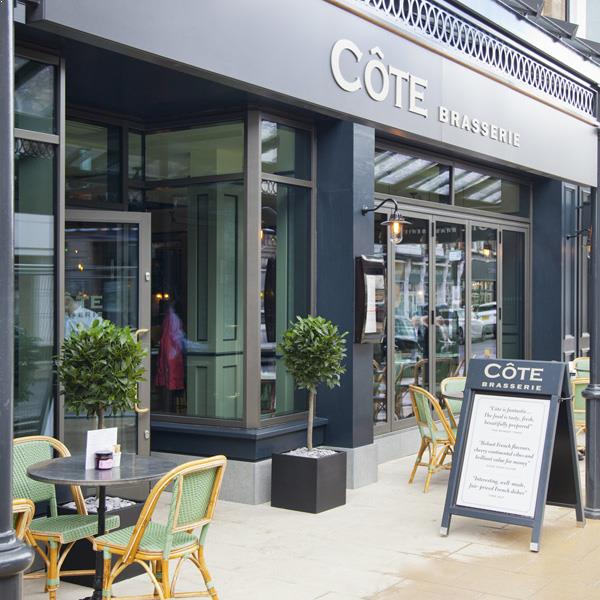 This French restaurant is part of the new cinema and restaurant complex on the corner (No. 5) of Albert Street. The lunch menu changes monthly, so there's lots of variety. As usual, you are asked to book early as numbers are rising and if you are unable to attend on the day, please let us know, in fairness to the restaurants and other members.
May 26th                 A delightful day trip to Tissington Hall and well dressing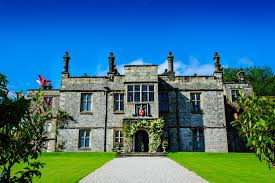 Tissington Hall was built in 1609 by Francis Fitzherbert to replace the Norman Church of St. Mary in the centre of the village. For over 400 years the Hall has presided over this picturesque estate village in the Peak District We will have a guided tour of the hall at 2.30. (The Hall is only open for groups like ours, not for the general public) and an opportunity to see inside a very historic and beautiful building.
Well Dressings: The origin of Well Dressing probably has its roots in pagan culture, later given a Christian meaning. One theory is that the custom grew after the Black Death in 1348-9. The wells, decorated with flowers, are throughout the village.
Read Tania Brightmore's report of this delightful day out, on our 'Blog' page.
May 25th          2.00 – 4.00pm       Forum Meeting at St Paul's, Victoria Avenue, HG1 1EL  (Opposite Harrogate Library)   'Song and Dance'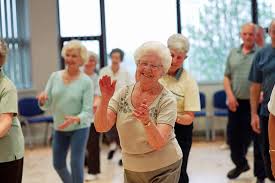 We had a chance to let our hair down and found out how dancing can enhance our feeling of wellbeing. Seated or standing dancing and exercise. It was really good fun and enjoyed by all.
May 9th           12.30pm                   Lunch at All Bar One
We had a great time visiting this new restaurant at 19 Parliament Street, which offers a large variety of interesting dishes.
April  20th     A day trip to Bowes Museum and Barnard Castle
The cost will be £25 which includes entry into the museum. Follow this link to find out about the museum.
April 11th       12.30pm       Lunch at Le D2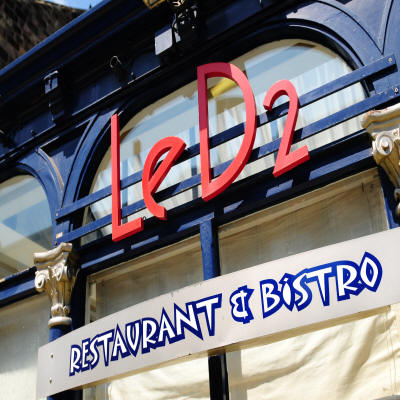 This month we returned to Le D2, Bower Road, Harrogate for French cuisine.
March 23rd     2.00 – 4.00pm       AGM  
We held our AGM on Thursday March 23rd from 2pm – 2.45pm at St Paul's Church (opposite Harrogate Library). This was our annual business meeting which will included a full Financial Report from the Treasurer as well as the Chairperson's Report about the Forum's activities over the past year.
After the refreshments, Dr. Rebecca Leigh talked about her role as Elderly Care Consultant in Harrogate Hospital. Dr. Leigh works alongside orthopaedic surgeons to ensure compassionate, holistic care for patients who have suffered a hip fracture or other injury.
 March 14th       12.30pm           Lunch at the Dower House, Knaresborough
Following several recommendations, a new Knaresborough venue – THE DOWER HOUSE where a light airy dining room overlooks the gardens; 2courses will cost £12.95, 3 courses will cost £14.95. Any Knaresborough bus stops at Henshaws just before The Dower House and there is ample parking in the rear.
March  1st    A day trip to visit The Deep at Hull.
The Deep is one of the most spectacular aquaria in the world. It has won many awards as a tourist attraction and conservation area. With 3500 species of fish, including the UK's only sawfish, sharks and rays, including ocean drifters – octopus. You can also meet the VIPs – Very Important Penguins!
January 26th     2.00 – 4.00pm     Forum Meeting  at St Paul's, Victoria Avenue, HG1 1EL  (Opposite Harrogate Library) 'Benefits Matters'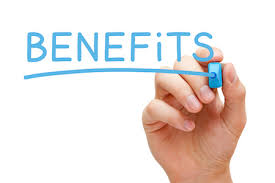 Do you know which benefits are available to older and disabled people or people who need care? Do you know that not all benefits are means tested? Reports suggest that many people don't claim their entitlements because they don't know about them. At this meeting, Jeanette Bovo, from Craven and District Citizen's Advice Bureau, will explain all about benefits and allowances and guide us through the maze of what might be available to us. Admission £2 (includes refreshments and raffle ticket).
January 10th     12.30pm             Lunch at Bistro Pierre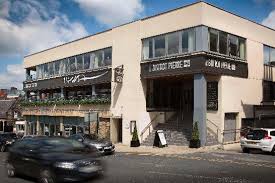 We begin the New Year by revisiting Le Bistro Pierre, 15 Cheltenham Parade, Harrogate.